While Nigerians #EndSARS, #Congoisbleeding Know why…
Doris, 1 month ago
0
1 min

read
57
(#Congoisbleeding) Congolese on Thursday 15 October, began to demonstrate on social media, Twitter with the hashtag Congo is bleeding.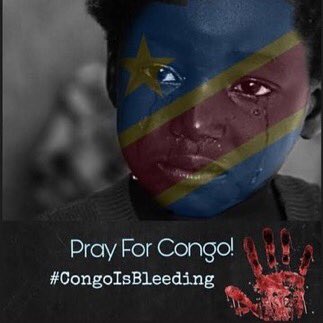 The people of Congo are not happy with how the leaders of the Republic is handling issues of the genocide.
Exploitation in the mines of the Democratic Republic of Congo (DRC) is now receiving global attention. However, thanks to a new trending social media hashtag, #CongoIsBleeding. This seeks to highlight the child slavery, deadly conflicts and corruption spawned by the quest to feed megacompanies with minerals.
The hashtag was conceived just around the time Nigerian protesters put together #EndSARS. So as to tap into the energy of the storm created by the far-reaching Nigerian protests against police brutality. In the last fortnight, #CongoIsBleeding has entered the trending lists. Tagging few locations like Ghana, Nigeria, the United Kingdom, Belgium, France and South Africa.
The country has the world's most prolific cobalt mines, producing about half of the world's utilized cobalt. The metal is a mineral for producing lithium-ion batteries as well as magnetic steels in phones, laptops among others. However, for the fact that you are reading this from a device gives a reason you should worry about Congo.
There is a video online, showing off child labour in congo. A twitter user posted this:
Moreover, for details Follow us at our social media handles; Facebook, Twitter, and Instagram.
Meanwhile, read these #Congoisbleeding reactions from Twitter:
Doris
Doris Godwin is a versatile writer, a blogger and a relationship counselor. She is the CEO of hotsteppers.com.ng. she is also the CEO of Hotsteppers designs and collectibles,a fashion and lifestyle outfit.
Related posts